My EDT
My EDT Driving Lessons In Dublin with AlertDriving
What is Essential Driver Training?
Essential Driver Training (EDT) is a mandatory training course that teaches fundamental driving skills to learner car drivers. It is part of the RSA's Graduated Driving Licence scheme and is intended to improve Road Safety. It's 12 Driving Lessons and each lesson is one hour.
EDT is only part of the learning process as you will need lots of practice and may need more lessons to become a safe driver and ready to pass your driving test.
Remember, Driving Lessons in Dublin can be a challenge for the learner driver but with AlertDriving success is assured.
Ready to start your Essential Driver Training?
Great! Let's get started with your Driving Lessons.
Now all you have to decide is which option is best for you.
Starter Pack
It does what it says. It gets you started. Some learner drivers don't want to commit to the 12 EDT Driving Lessons up front and would prefer the option to buy 6 Driving Lessons first and significantly reduce their initial financial outlay. But just remember, when you start your driving lessons with us you'll want to continue with us right up to passing your driving test.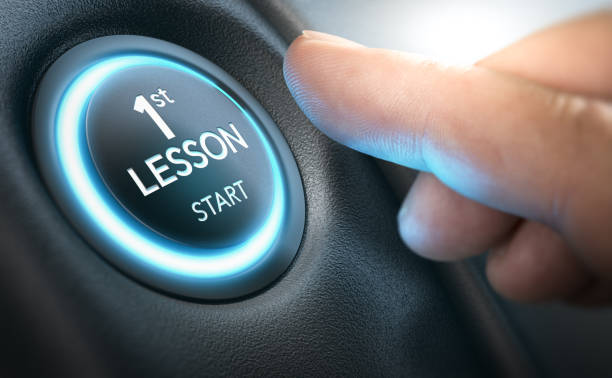 EDT Complete
This is all the Essential Driver Training Lessons 1 – 12
It depends on your situation whether it is better to spread these driving lessons out over a 6 month time frame as recommended by the Road Safety Authority or complete the Driving Lessons within a month, for example.
If you have access to a car in which to practice your driving with a full licence holder then you can do an EDT driving lesson every week or so and practice with your sponsor in between driving lessons.
However, if, like many Learner Drivers, you do not have a car to practice in or find it difficult to get reasonable Learner Driver car insurance, you should do all the lessons close together for best results.
EDT Xtra
This option is popular with Learner Drivers who do not have a car of their own, who feel that they'll need that bit Xtra to achieve their goals and have decided it would be best to do all their driving lessons from beginning to Driving Test standard with a qualified Driving Instructor. All driving lessons and practice lessons would be completed in our Driving School Training vehicles. This is a convenient and cost effective way to learn to drive, complete the EDT and be fully prepared and confident to take and pass the Driving Test.
We Get Results…You Get Your Licence!
Call us or WhatsApp 087 2725895
Any questions or looking for more information?
Call us or WhatsApp 087 2725895